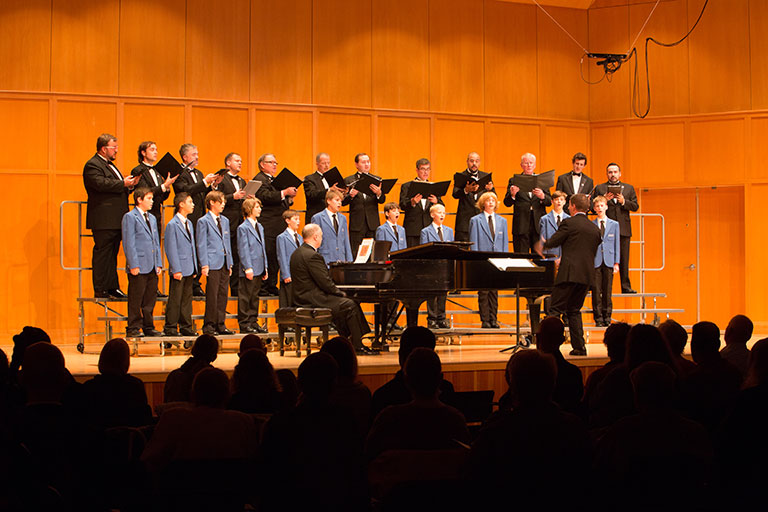 PGMC Anniversary Giving Circle
The Portland Gay Men's Chorus created the PGMC Anniversary Giving Circle as a way for donors to make a meaningful contribution that recognizes the unique and lasting contribution that the Portland Gay Men's Chorus makes within our community.  Started at the beginning of our 36th Season, initial members made a donation of $360 or a monthly pledge of $30 to become a member of the inaugural PGMC Anniversary Giving Circle.  Each year new members will contribute an amount based on our anniversary year – hence this upcoming year a gift of $380 or $32 per month puts you in the circle.  Contributions raised through the Anniversary Giving Circle will ensure that PGMC continues to produce vibrant programming that not only builds upon our artistic reputation but expands our programmatic reach at the local, regional, national and international levels. Your gift makes a difference!
*Each year the Anniversary Giving Circle Gift will increase by $10 to reflect the concert season.
PGMC Anniversary Giving Circle is open to:
Any and all donors who make an annual contribution of between $360 and $500 in support of the PGMC Anniversary Giving Circle.
Members receive:
Invitation to an annual pre-event reception before the June Pride Concert
Recognition as a member of the Anniversary Giving Circle in all PGMC performance programs
Access to special discount ticket opportunities throughout the season.