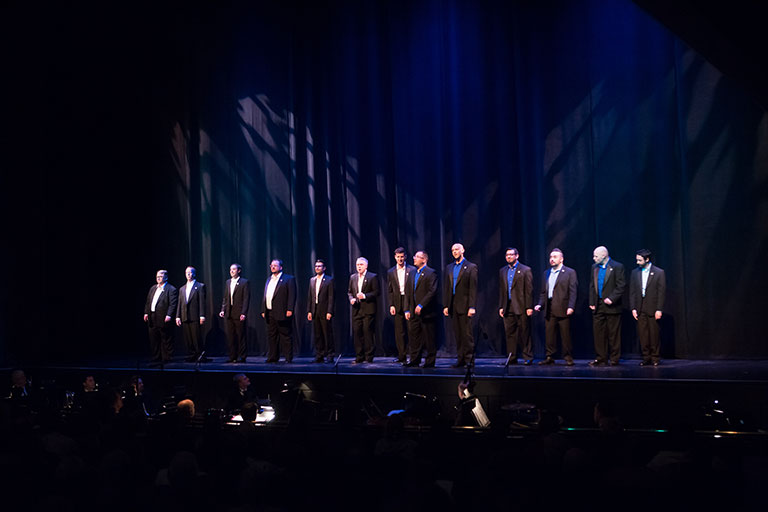 Director's Circle (DC) members understand and support the value of PGMC to Portland and the surrounding area. They are committed to sustaining the Chorus as an important cultural institution and as an accessible resource to the community.
DC members contribute at least $500 a year. You can make your Director's Circle annual gift of $500 or greater by: (1) a one-time gift now or on a pledged payment start date; (2) a finite pledge for a time period of at least one year that fits your budget; or (3) a sustaining monthly pledge of at least $45/month. Use our Pledge Form to make your pledge.
Benefits to demonstrate our gratitude for your commitment and support are offered according to the level of one's annual gift. Benefits are designed to enrich your experience as a PGMC donor and supporter. You can find information about the various giving levels and the related benefits listed below.
Director's Circle events are spread throughout the year and are an important way for the Chorus leadership to connect with our audience and with our key supporters. Attending these events are also a great way for you to learn more about each other and our Chorus. At each function, you will have an opportunity to interact with members of the Board of Directors, our Executive Director, Richard Jung and, when possible, our Artistic Director, Bob Mensel.
If you are already a member of the PGMC Director's Circle and would like to make a pledge payment or to increase your pledge, you can use our donation page to make a payment now.
To join our Director's Circle, please complete the pledge form where you can choose your preferred level of DC membership. Thank you.
For more information, please contact our executive director at executivedirector@pdxgmc.org or call us at 503-226-2588.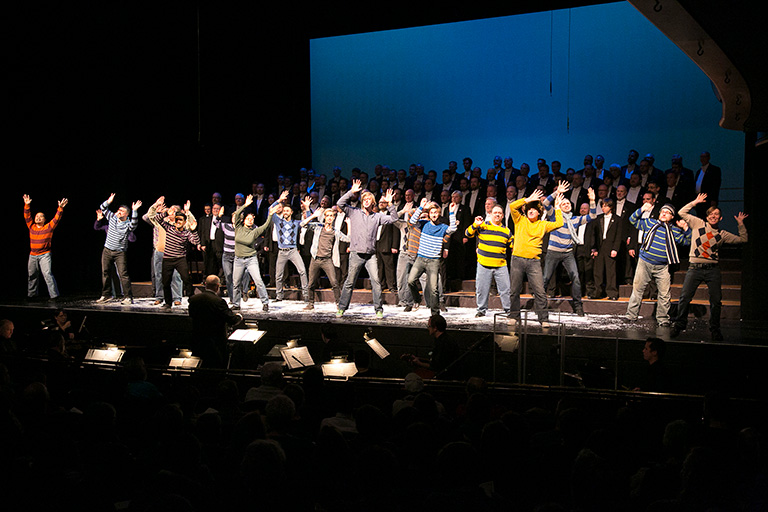 Director's Circle Benefits
Free Parking
Program Recognition
Donor Reception Invite
Dinner Invite for Donors w/AD & E
Backstage Meet & Greet with guest artists
Private Dinner Invite w/AD
Visionary
>$25,000
Impresario
>$10,000
Maestro
$5,000-9,999
Diva
$2,500-4,999
Star
$1,000-2,499
Virtuoso
$500-999
PGMC Giving Circle
$360-499