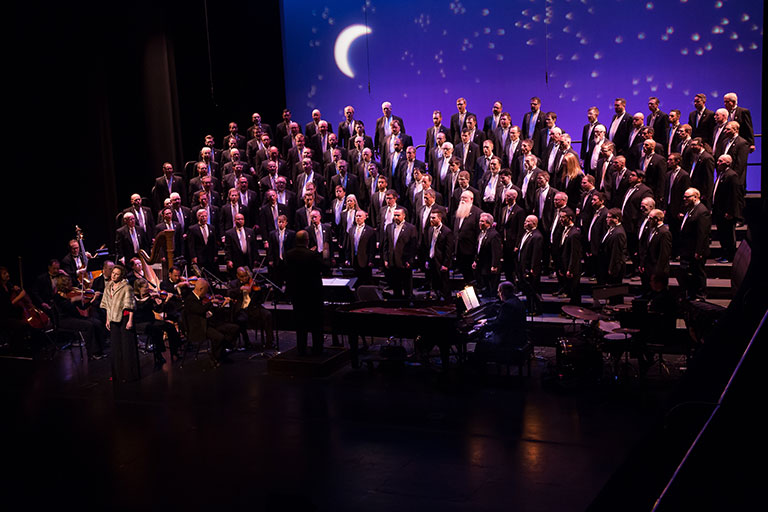 The Journey of a lifetime!
Throughout its 37-year history, the Portland Gay Men's Chorus has accomplished many firsts:
first Gay Chorus to sing at an inaugural celebration for an elected official (1984 – Barbara Roberts)
First Gay Chorus to perform in a public school system
First organization to raise critical seed money to assist in the start-up of the Cascade AIDS Project
and the first Gay Chorus to sing the national anthem at the Portland Trail Blazer Game on November 15th.
With that in mind, the Portland Gay Men's Chorus is proud to announce that after more than a year of planning, PGMC will become the first gay chorus to tour and perform in the Peoples Republic of China when it takes the stage in Beijing in September of 2018.
PGMC has been an integral part of changing the hearts and minds of Oregon citizens through performance and advocacy. Whether it was in Pendleton, Stayton, Astoria, Bend, or Grants Pass, PGMC's community outreach concerts have not only reshaped opinions of the LGBT community – but has provided local community groups who work in Human Rights, HIV/AIDS, Hunger, Education or the Arts with critical funds to continue their valuable community outreach and education work. PGMC has travelled across the state – at no cost to the local community, with chorus members paying their own way – in fulfillment of PGMC's vision and mission.
So much has changed since PGMC began back in 1980. Many of the social issues that confronted the LGBT community are quickly moving towards resolution. Who could have anticipated that fundamental rights associated with marriage, adoption, military service, and workplace discrimination would change the political and social landscape so quickly? While acknowledging that much progress has been made – we also acknowledge that much is left to do, not only here in the United States but also internationally.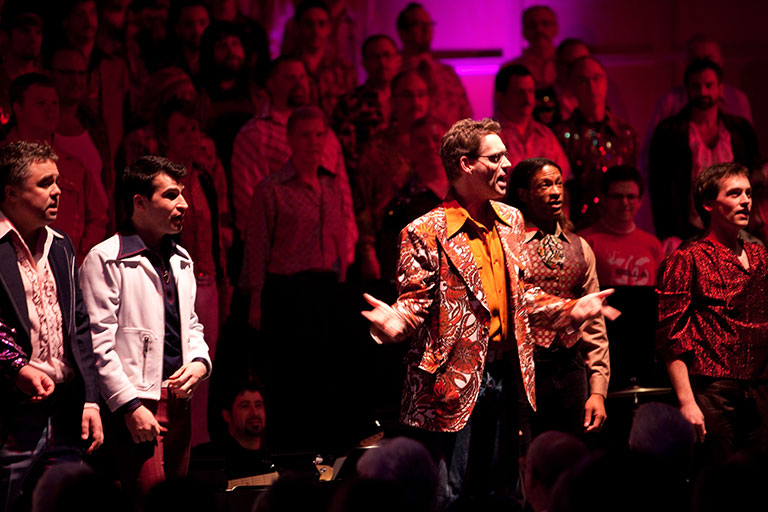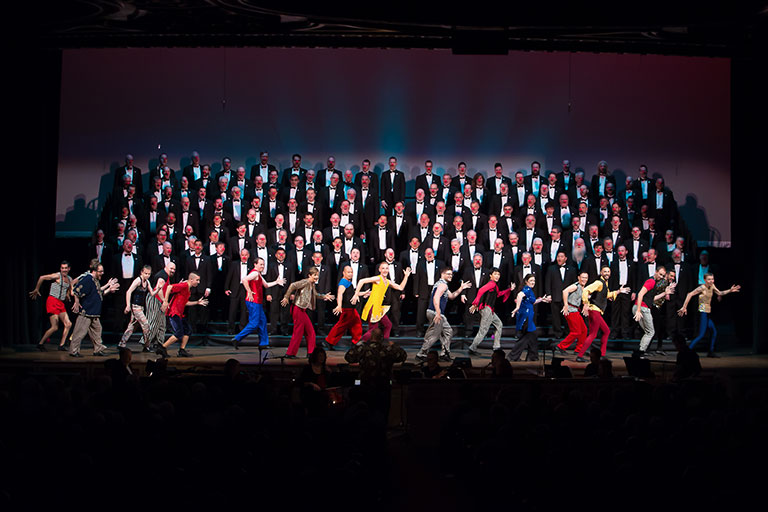 So, in August of 2018, 80 chorus members will make a historic trek to China to do what we do best – "sing". This groundbreaking four-city tour will showcase a diversity of music ranging from Classical to Broadway and feature both high-energy choreography and small ensemble work. Two cornerstones of the tour will be a new composition featuring classical texts found on the walls of the Lan Su Gardens, and a chorus signature piece, "Never Ever," which will be translated into Mandarin and become the finale of each concert performance on tour.
Through its strategic partnership with the Beijing Queer Chorus and the Hyperbolic Chorus in Shanghai, PGMC will also increase awareness of these two relatively new Chinese LGBT Choruses, providing them with their largest internal performance platform, and giving PGMC the opportunity to perform to new audiences while reinforcing its commitment to affirming the unique worth of all people.
For more information on how you can support this effort please email pgmc@pdxgmc.org or call 503-226-2588.